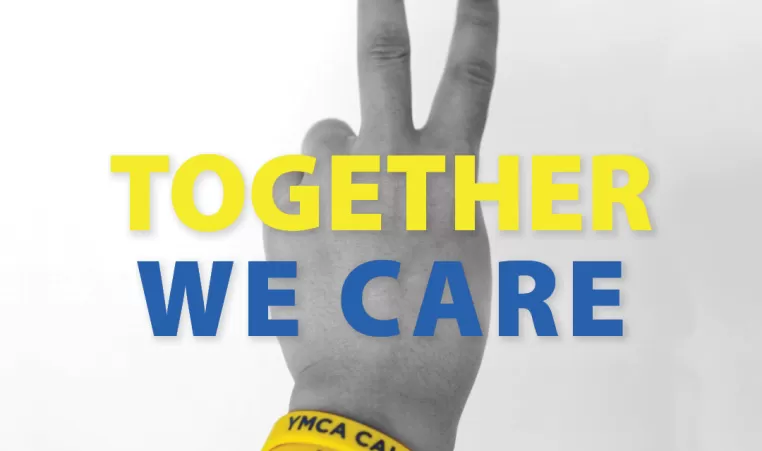 YMCA Ukraine Update: May 13, 2022
 
YMCA Ukraine and YMCA Calgary have been partners for 15 years, working together to share ideas with a common goal – to make our communities better for future generations. Our shared priority now is to support urgent humanitarian needs abroad as well as support refugees as they come to Canada.
Recent updates from Viktor Serbulov, National General Secretary of YMCA Ukraine, shared how through donor support they are purchasing and transporting food, diapers, hygiene products, and clothing across Ukraine, as well as offering activities for children and families and mental health support to attempt to ease people's minds on the current realities as well as keep them connected to one another.
In March, Local Laundry supported those affected by the war in Ukraine with the release of a limited edition zip-up hoodie. 100% of profits from the Ukraine zip-up sweater is going to YMCA Calgary, which is sending the funds to our partners in Ukraine to assist people in leaving the country, finding safe shelter, and providing warm blankets, personal hygiene products, basic aid items, and medical supplies. We are happy to share that they raised over $5,238.87 in support of YMCA Ukraine.
YMCA Ukraine Wristband Campaign
To continue to raise awareness and much-needed funds, YMCA Calgary is selling YMCA Ukraine wristbands at all YMCA facilities across the city. You can show and give your support by purchasing a wristband at member services for a minimum $5 donation with 100% of the donation going to YMCA Ukraine. Any gift over $20 is eligible for a tax receipt.