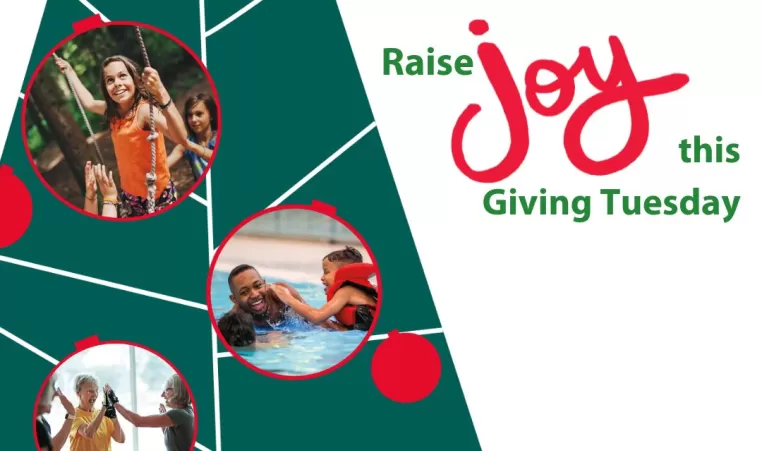 This holiday season, YMCA Calgary is on a mission to raise JOY and ensure that health and wellness is experienced by as many Calgarians as possible through 2023.
Tuesday, November 29, 2022, is Giving Tuesday and the YMCA is kicking off the JOY campaign at all six YMCA locations by spreading holiday cheer. Please join Jennifer Walker, Vice President, Philanthropy, YMCA Calgary on Tuesday, November 29, 2022 for the launch of the campaign from 10:30 a.m. to 12:30 p.m. at the Remington YMCA in Quarry Park (108 Quarry Park Road).
From now until December 24, YMCA Calgary donors are matching all donations made to the JOY Campaign dollar-for-dollar, up to $50,000. Donations can be made online through the YMCA website.
Jennifer emphasizes the importance of giving back this holiday season. "The doors to YMCA Calgary are open to everyone, including those who traditionally face the most barriers to accessing opportunities for recreation, learning, and connection," says Walker. "Every donation to the JOY Campaign helps fund these opportunities".
The YMCA has been a huge contributor to helping Ukrainian refugees to find meaningful work. For Valeriya Chernykh, a Ukrainian refugee and YMCA volunteer, joy is teaching Zumba at YMCA Calgary. She was gifted a membership to the YMCA that helped with her transition from Ukraine to Canada. "Everyone has been helping my daughter and me and everyone was extremely kind at my first Zumba class," says Chernihiv. "Zumba is now more than a workout; it has helped me fight depression and grow a loving community for my family."
Supporting the JOY campaign funds opportunities for people like Valeriya and other Calgarians facing hard times. A donation of $25 supports a child to go to a YMCA day camp for a day, $50 covers the cost of six basketball sessions for a teen and $100 provides a family of four with a membership to the YMCA for a month.