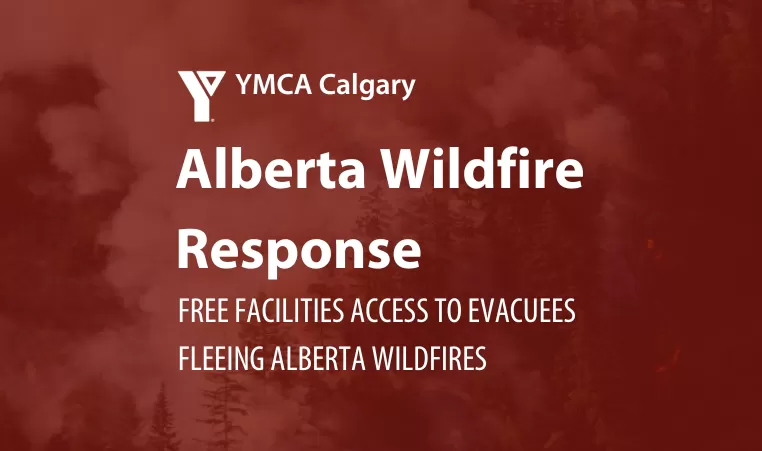 Evacuees are welcome to use YMCA Calgary facilities for no charge for the duration of these evacuations. 

Calgary AB – To support the growing number of Albertans evacuated from their homes, YMCA Calgary is offering community members that have been forced to evacuate, free drop in access to the six locations throughout Calgary. Individuals and families are welcome to access these locations free of charge for recreational use, showering, etc. as well as drop in programming and fitness classes during standard hours of operation. 
With a valid photo ID, evacuees can access any of the locations listed below free of charge during these evacuations:
| | | |
| --- | --- | --- |
| Brookfield Residential YMCA at Seton | 4995 Market Street SE | Calgary, AB |
| Melcor YMCA at Crowfoot | 8100 John Laurie Blvd NW | Calgary, AB |
| Remington YMCA in Quarry Park | 108 Quarry Park Road SE | Calgary, AB |
| Saddletowne YMCA | 180-7555 Falconridge Blvd NE | Calgary, AB |
| Shane Homes YMCA at Rocky Ridge | 11300 Rocky Ridge Road NW | Calgary, AB |
| Shawnessy YMCA | 400-333 Shawville Blvd SE | Calgary, AB |

Information about hours of operation and amenities at each location can be found here.
"Our hearts go out to all Albertans affected by the ongoing crisis caused by extreme fire conditions," said Shannon Doram, President & CEO at YMCA Calgary. "We are working closely with the City of Calgary and with our partners to ensure those most impacted are supported." 
For additional services, please contact the City of Calgary at 311.